The Marshall County Community Foundation and the United Way of Marshall County are excited to welcome Cush Cuthbertson and Emily Maggart to the staff, taking on roles that will help the MCCF and UWMC to serve Marshall County more effectively and efficiently.
"We are thrilled to welcome Cush and Emily to the Marshall County Philanthropy Center," said Linda Yoder, Executive Director of the MCCF and UWMC. "After an exhaustive search process, we are confident we found the right talent to help our teams – and the work we engage in with the Foundation and United Way – to continue to grow and thrive."
Cush Cuthbertson
Systems and Communications Specialist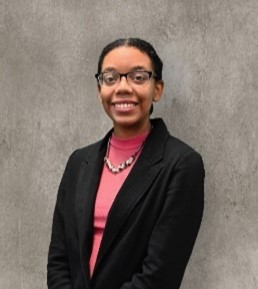 Cush Cuthbertson serves in the newly created position of Systems and Communications Specialist. In her role, she is responsible for supporting the grants and scholarship process, providing operational and administrative support, and executing database management. Cush is supporting the team in the regular evaluation and optimization of systems and communication channels with donors, grantees, funders, and partners.
Before joining the MCCF and UWMC, Cush worked in higher education as an academic coach at Texas Woman's University and in student activities and affairs where she supported student development and engagement.
Cush earned a bachelor's degree in Psychology from Texas Woman's University. Cush is passionate about helping others and hopes her work will continue to build the educational attainment and success of future generations. When she is not working, Cush enjoys travelling to new places and eateries, creating music, and dancing like nobody is watching!
Emily Maggart
Development Director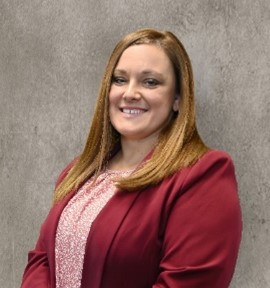 Emily Maggart serves in the position of Development Director. Emily is responsible for donor relations, fundraising, and special events for the UWMC and MCCF. Emily is excited to work with donors and businesses to give to the causes, nonprofits, and organizations they are passionate about in Marshall County.
Emily previously worked for the LOGAN Center, where she started as a Volunteer Coordinator and worked her way into development and philanthropy.
Emily is a native of the Northern Lakes Conference Region – "Let's go Warriors!" – and received her Bachelor of Arts degree in Communications from Purdue University. Emily is an animal lover, especially cats. She volunteers with the community cat trap, neuter, and return group, The Meow Mission.