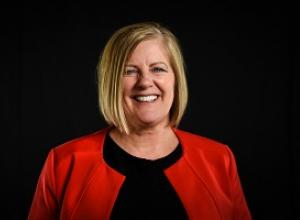 Executive Director
(574) 936-3366
Linda Yoder is the Executive Director of both the Marshall County Community Foundation (MCCF) and the United Way of Marshall County (UWMC). Linda is a graduate of Goshen College, where she received a BS in Organizational Leadership.
Linda has over 35 years experience in the nonprofit sector, working extensively in building collaborations and mobilizing resources to focus on long-term solutions to community issues. MCCF and UWMC facilitate community investment in nonprofit organizations and charitable causes to build the strength and vitality of Marshall County communities.
Linda's extensive record of public service to her communities includes: spearheading Marshall County's participation in a $4.1million 5-county Project Lead The Way initiative to build STEM curriculum concentration, and leading the Marshall County Early Childhood Coalition to gain On-My-Way Pre-K pilot county status, serving on the Steering Committee for the South Bend/Elkhart Regional Cities Initiative and as Steering Committee Member for Marshall County Crossroads Stellar Communities, serving as the Director of Marshall County Long Term Recovery Operations in response to devastating 2018 floods and as Director of Northern Indiana Tornado Recovery Operations for the 2008 disaster in Elkhart, Kosciusko and Marshall Counties totaling $80 million in damages. In addition, Linda served 22 years as director of the award-winning Nappanee Public Library and Nappanee Heritage Center and is a recipient of the Distinguished Hoosier award for her community service at the local, regional and state level.