SIMULATION PURPOSE
Experience what living as an ALICE household means today in Marshall County.
See how inflation is creating impossible choices. Food or healthcare? On a tight family budget, with costs of living increasing, those are the decisions that must be made.
Understand how United Way fights for the health, education, and financial stability of every person in Marshall County.
Make 1 Choice For Each:
Housing
Healthcare
Food
Transportation
Technology
Child Care
Utilities
Spending Money
 
15 Credits & 8 Decisions
Your 15 credits is your household budget for the month.
You will have options worth between 1 and 3 credits for each of the 8 categories.
Will you have 1 meal a day or 3? Have reliable transportation or not? Dependable childcare so you can work?
Inflation means your credits (dollars) don't stretch as far as you need.
Let's see what you decide.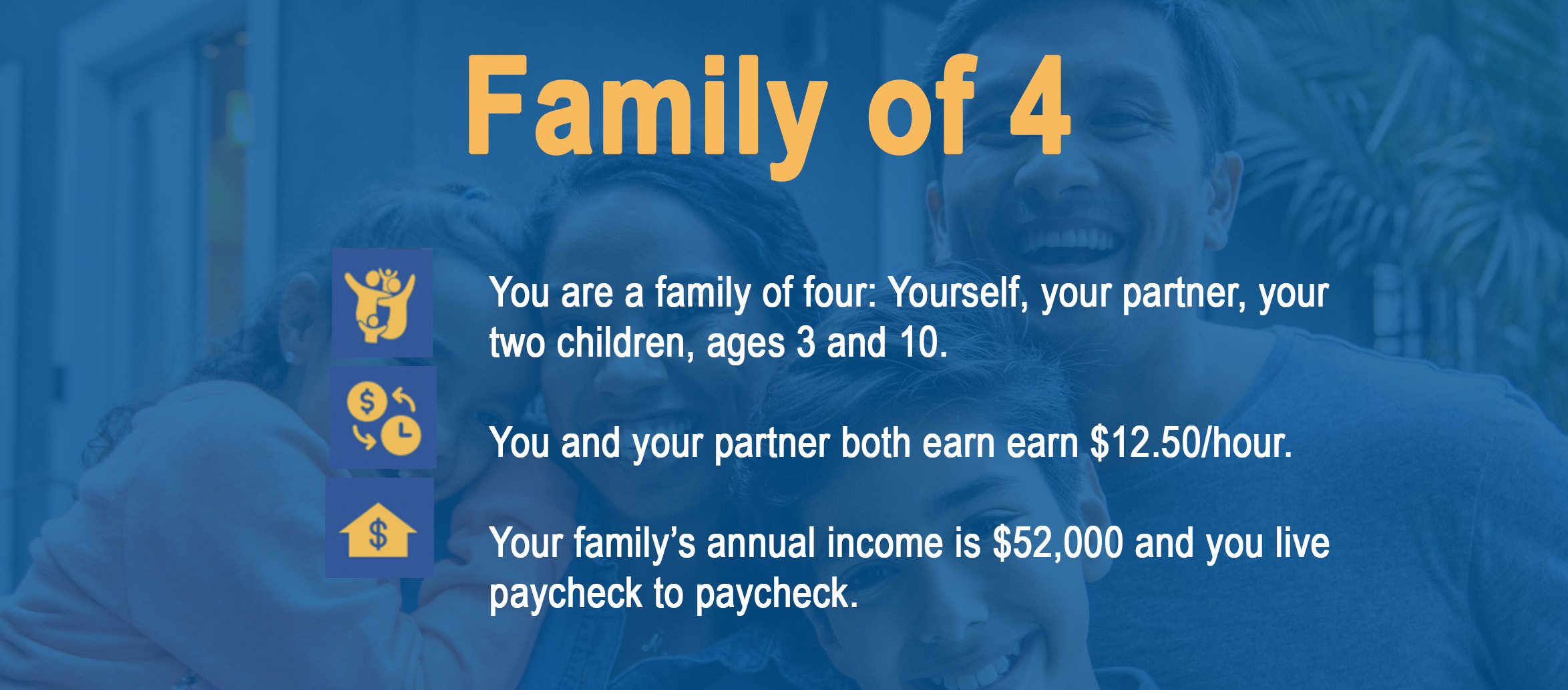 YOUR MONTHLY INCOME COMES IN THE FORM OF 15 CREDITS