When You Donate to United Way, You Make an Impact in Local Lives
For over 50 years, the United Way of Marshall County has conducted annual fundraising campaigns in support of trusted community partner organizations. The United Way helps thousands of caring individuals, regardless of income level, to contribute to a united community cause.
United Way provides grants to local agencies that serve Marshall County households for everything from basic necessities like nutritious food to tutoring programs for youth to helping the elderly get to the doctor. Together, we fight for the health, education, and financial stability of our community.
Read on for stories of impact that YOUR donations to the United Way of Marshall County make possible every day.
Together, we Live UNITED. 
William's Dream for His Family  
William** struggled to maintain employment during the pandemic, balancing multiple jobs but never getting ahead and barely making ends meet. William was not earning enough to buy the needed food to feed his family or to keep up with the maintenance costs to his old family car, a car that he needed to get to work. To make matters worse, his hours and wages were decreasing, making juggling the family budget impossible. 
That's where your support of the United Way of Marshall County stepped in. You made an impact for this local family. Working with Plymouth Adult Education, William began studying hard and eventually earned his high school equivalency diploma.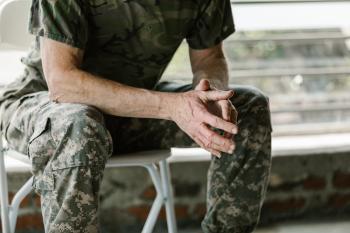 William's grandfather served in the Army and his dream is to follow in his grandfather's footsteps. With that dream in mind, he went on to pass the Armed Services Vocational Aptitude Battery. His goal was within reach. 
William and his family are relocating soon when he begins Army basic training. William's goal is to choose a career in the Army that will provide financial stability for his family and their future. When we Live UNITED, we fight for the financial security of families. 
Advocating for our Teachers
After a career spent helping her students get ahead, Susan**, a retired local teacher, knew it was time for someone to help her. Her limited income made it difficult for her to make ends meet. Through the support of the United Way of Marshall County, REAL Services is assisting Susan with essential needs, such as clothing and food.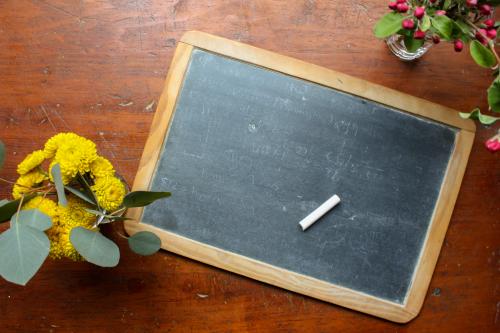 Susan's REAL Services Guardianship Volunteer Advocate kept her company during the COVID-19 pandemic, visiting remotely and bringing her flowers, candy, and Susan's favorite – chocolate. At Christmas, faithful volunteers from our communities donated a gift card for Susan to buy more than just her necessities. 
As a teacher, Susan was an advocate for our children. The United Way of Marshall County is happy to now advocate for her, and other seniors in her shoes. By fighting for Susan's financial security, we can #LiveUNITED. Join the fight today at marshallcountyuw.org.
Edith's Progress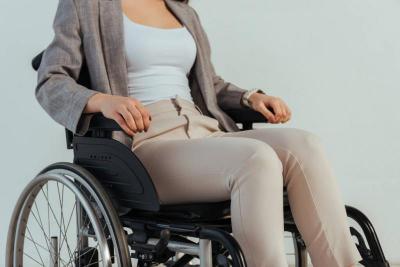 Edith** moved in to one of Plymouth's trailer parks in 2019. She has several health issues, made worse by poor living conditions. Even so, she managed to walk the two-to-three miles a day to the Marshall County Council on Aging's office. She worked with the Council on Aging, a United Way trusted community partner, to arrange for medical transportation to see her doctors in the Warsaw/Fort Wayne area. 
The Council on Aging took Edith to her doctors' appointments for a year or so. During that time, she had to have one of her legs amputated, and she now uses a wheelchair. Seeing her needs, the Council on Aging helped Edith register for Medicaid to help cover her high medical costs and they began delivering to her Meals on Wheels to help ensure she received nutritious food to help improve her health. The Council on Aging even delivers food once a month to Edith from the Marshall County Neighborhood Center's food pantry.
Edith's progress has been as remarkable as Edith herself is. She has moved out of the trailer to more stable housing conditions and is now visibly healthier and happier with less stress from medical debt and reliable sources of food. Edith is proof that when we Live UNITED, together we care for our community members, no matter the obstacles they may face. 
Meeting Nutritional Needs
Brenda** has recently found herself heeding to really stretch her income. She hesitantly reached out to the Marshall County Neighborhood Center about their food pantry, and after talking with them, she decided to place an order.
"We got the online voucher filled out a few weeks ago and did the curbside pick-up," said Brenda. "It was wonderful! The kids had fun with the yogurt and fruit, we tried kale chips, had fresh corn on the cob and tried fruit we've never had before."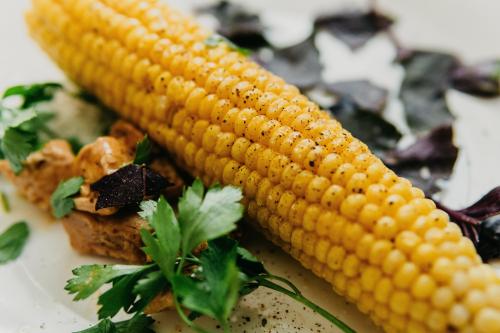 Her family continues to use the pantry as needed to help stretch their budget and keep healthy food on the table or their growing children. Thanks to United Way grant funding, Marshall County residents like Brenda are having their health and nutrition needs met.
Boosting Spirits and Meeting Needs
Dave* is a single dad. He has worked hard his whole life, but with COVID-19 and an hours reduction at work he was struggling to provide for himself and his growing teenagers.
With the help of Untied Way's Trusted Community Partner, Link to Hope, Dave was able to provide back-to-school clothing for his kids. He loves to cook and uses every item in his food box to cook meals for his children. Dave shares that coming to Link to Hope is a boost to his spirits and reminds him that people care about him and his family.
When you donate to the United Way of Marshall County, you help hardworking people like Dave who cannot always provide for their family despite their best efforts.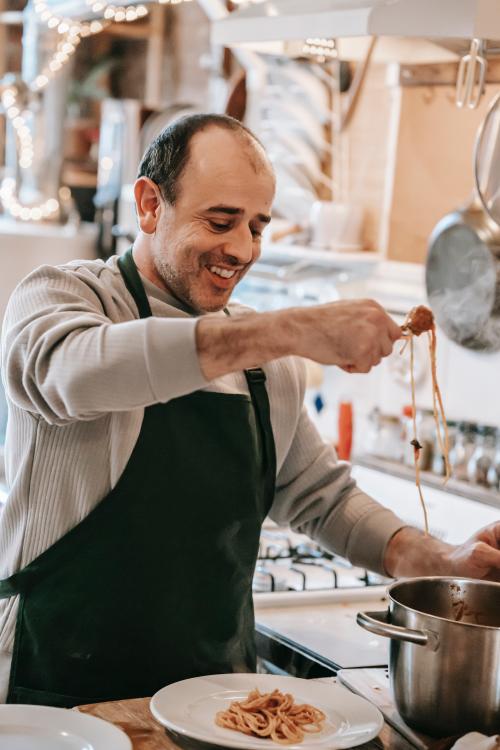 Photo by Gary Barnes from Pexels.
Cultivating Healthy Families
***James is a single father of three elementary students in Plymouth new to the area and living with family members as he worked to find employment. James' kids started receiving Cultivate frozen meals on a weekly basis to help make ends meet. After finding a stable job, James had a medical emergency and his family turned to Cultivate's meals again.
Cultivate Food Rescue is proud to be there when families and children face adversity and be part of their recovery and future success.
Thank you Cultivate for your dedication in advancing the United Way's goals of improving health and nutrition in Marshall County!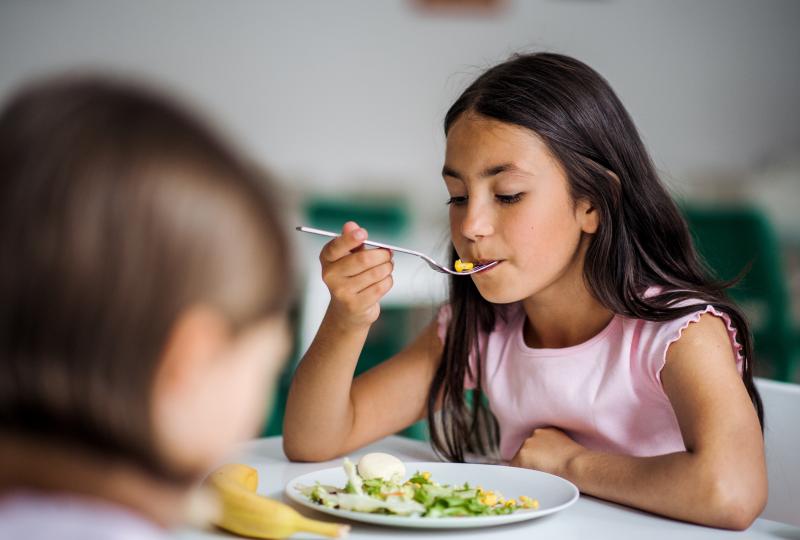 Caring for our Mothers
Callie* is a college student who became pregnant prior to the COVID-19 pandemic. After Callie and her boyfriend Max* were both laid off in March 2020, they believed it was impossible to have a baby and complete school without an income.
But that is where a counselor at Women's Care Center stepped in. The counselor helped Callie find a doctor and childcare. The Crib Club program at the Center also helped Callie get all the supplies she needed to care for her newborn. She now has baby Grace* and is still on track to graduate.
Through your donations to the United Way of Marshall County, we are helping local nonprofits like the Women's Care Center make an immense difference in our communities. Thank you to our faithful donors and our trusted community partners!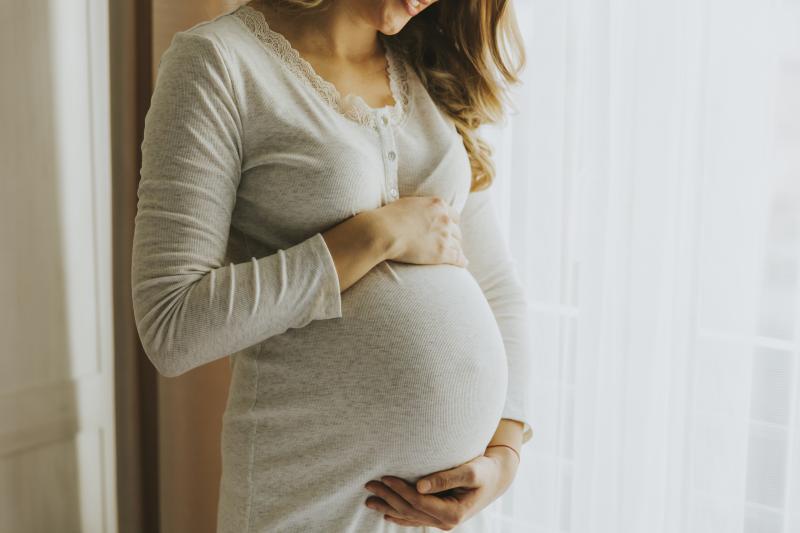 Because Nobody Deserves To Go Hungry
Bread of Life Food Pantry helps Marshall County residents have access to nutritious food when limited by financial obstacles, even when people think they do not need the extra lift.
"Recently one of our regular clients brought in a friend and neighbor of hers. The woman hadn't eaten for 3 days because she was waiting for her retirement check to come in so she could buy food," said Director Terri Brandt.
"We were able to offer her something to eat immediately. I made her promise me if she ever needed food again she would call us. We never want anyone to go hungry."
Many folks in our community do not know when their next meal will be. That is why it is important for the United Way of Marshall County to support food pantries like Bread of Life. Because nobody deserves to go hungry.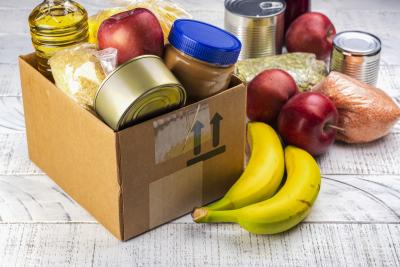 Advocating for our Children
Thanks to your donations for the United Way of Marshall County, children in dire need of support from trustful adults are receiving the care they need.
CASA of Marshall County has built a framework for visits between trusted CASA volunteers and abused and neglected children. When these kids needed someone to share a laugh with or seek advice from, CASA volunteers were there for them throughout the pandemic and continue today.
Your donations to United Way are helping build connections for some of the most vulnerable children in our community. Thank you to CASA for advocating for our children and helping us ALL #LiveUNITED in Marshall County!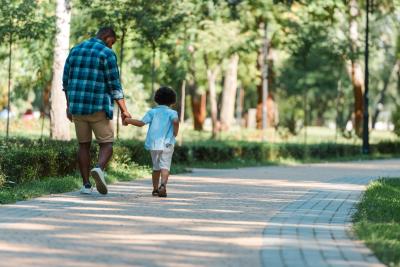 United Way's work focuses on ALICE families
We have changed the names of the individuals here to maintain their privacy. Many of the stories of impact here are telling the stories of Marshall County's ALICE households. ALICE individuals are defined as Asset Limited, Income Constrained, and Employed.
They are working families, they earn above the Federal Poverty Level, but they still cannot afford a bare-bones household budget. Many can not withstand an unexpected medical expense, car repair bill, or family emergency. 
We could all be "William" or "Kate" or "Sarah" in the stories of impact told here.   
ALICE individuals are defined as Asset Limited, Income Constrained, and Employed. These folks earn above the Federal Poverty Level, but they still cannot afford a bare-bones household budget.
To learn more about ALICE families, visit unitedforalice.org!
Volunteers from the Americorps National Civilian Community Corps helping flood survivors rebuild their homes after the historic 2018 Marshall County flood.